As acoustic soundproofing devices, mufflers are installed within the Exhaust system.
The exhaust system is fitted along with internal combustion engines of automobiles to emit gases produced during the combustion process. 
Both mufflers and exhaust system share the same exit passage. Many times the internal combustion engine's efficiency is compromised due to sound pressure released by the muffler. We use performance-oriented mufflers and exhaust systems to change the sound and minimize back pressure. We are proficient to repair and service both Mufflers and Exhaust Systems.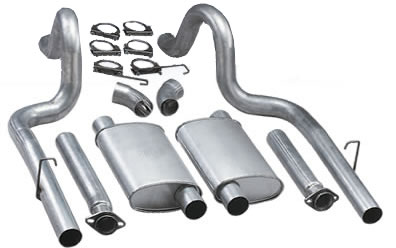 We provide following services:
Repairs and Replacement

Performance Exhaust
Extractors

Catalytic Converters
Turbo Exhaust Systems

Stainless Steel Mufflers